Last News 4
Gillian Anderson has received a UCL Honorary Fellowship for her support of International Literacy Center Read Recovery programme.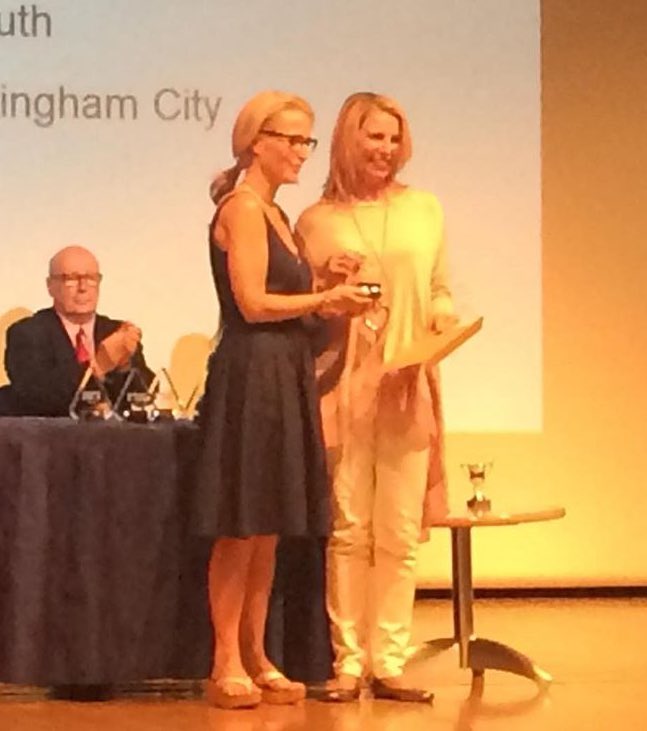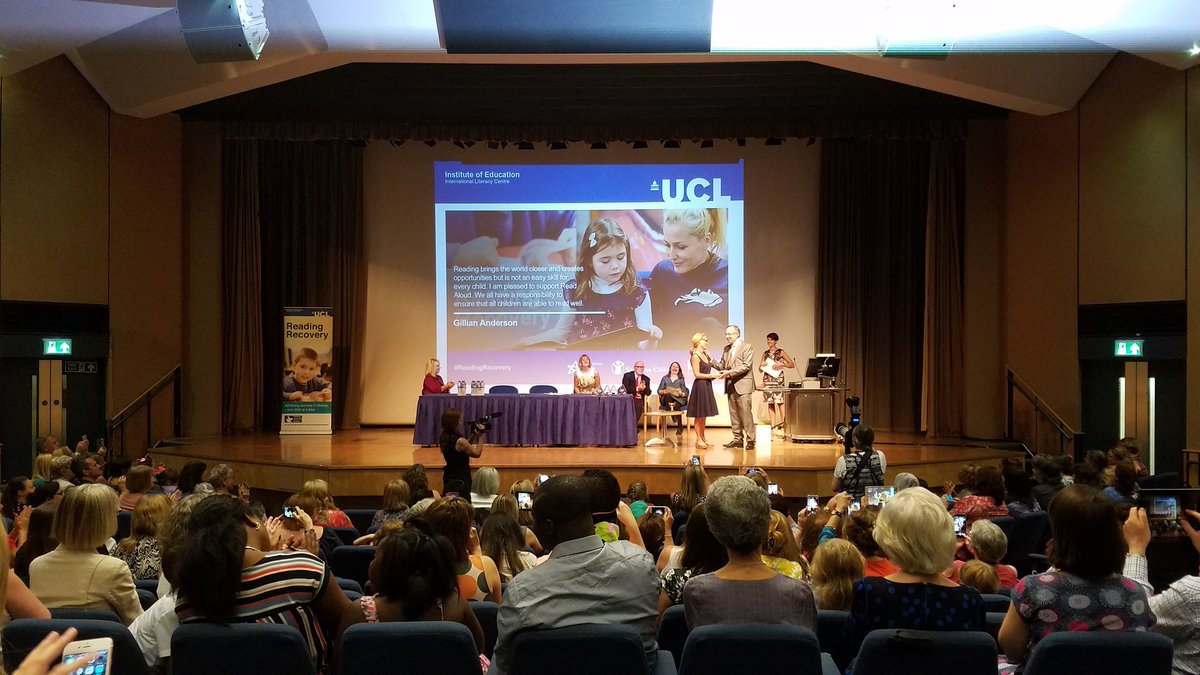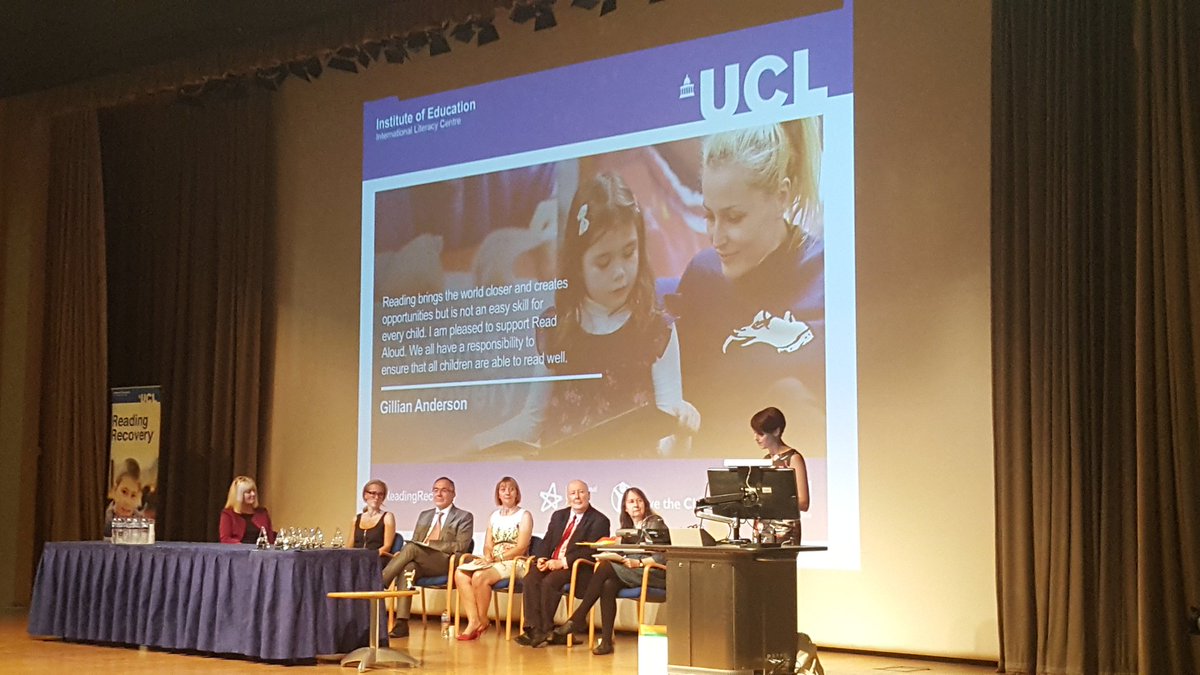 Gillian Anderson and Jennifer Nadel at Glastonbury 25/06/17
LET THEM LIVE
Watch the film with Gillian Anderson and Mark Rylance, and join the movement
https://thewing.spaces.nexudus.com/e…eHelenPeterson
Home / (THE) Gillian Anderson in Conversation with Buzzfeed's Anne Helen Peterson
HAPPENINGS
Tuesday, May 16, 2017 07:00 PM
(THE) Gillian Anderson in Conversation with Buzzfeed's Anne Helen Peterson
Buzzfeed's Anne Helen Petersen, author of "Too Fat Too Slutty Too Loud: The Rise & Reign of the Unruly Woman," will be getting real with actress Gillian Anderson and discussing the many acts of her career, sexism in Hollywood, and what really went down on the set of the X Files.

Dan Burn Forti
Gillian at London Eye 8 March 2017
Gillian at Buckingham Palace : 8 March 2017
https://twitter.com/PARoyal/status/839492622460813314/video/1
Actress Gillian Anderson, dressed casually in black jeans and pussy bow blouse with her hair tied back from her face, said: 'International Women's Day has been in existence for a while, (and is) particularly poignant at this time.
'And as you saw with the recent rally [against Trump], the idea of women coming together en masse is becoming a more acceptable way of raising our voice and a necessary way of raising our voice, in order to speak up about what's not working and what are the changes we would like to see happen,' she said.
She said there was 'no–one-size fits all' feminism and women with strong views can come from the most unlikely corners of society.
Read more: http://www.dailymail.co.uk/femail/article-4292810/Camilla-hosts-International-Women-s-Day-event.html#ixzz4akqQsQtb
Follow us: @MailOnline on Twitter | DailyMail on Facebook
We will be bold. We will challenge. Let's use our voices. Happy #IWD2017 to us all. #BeBoldForChange #WeWomen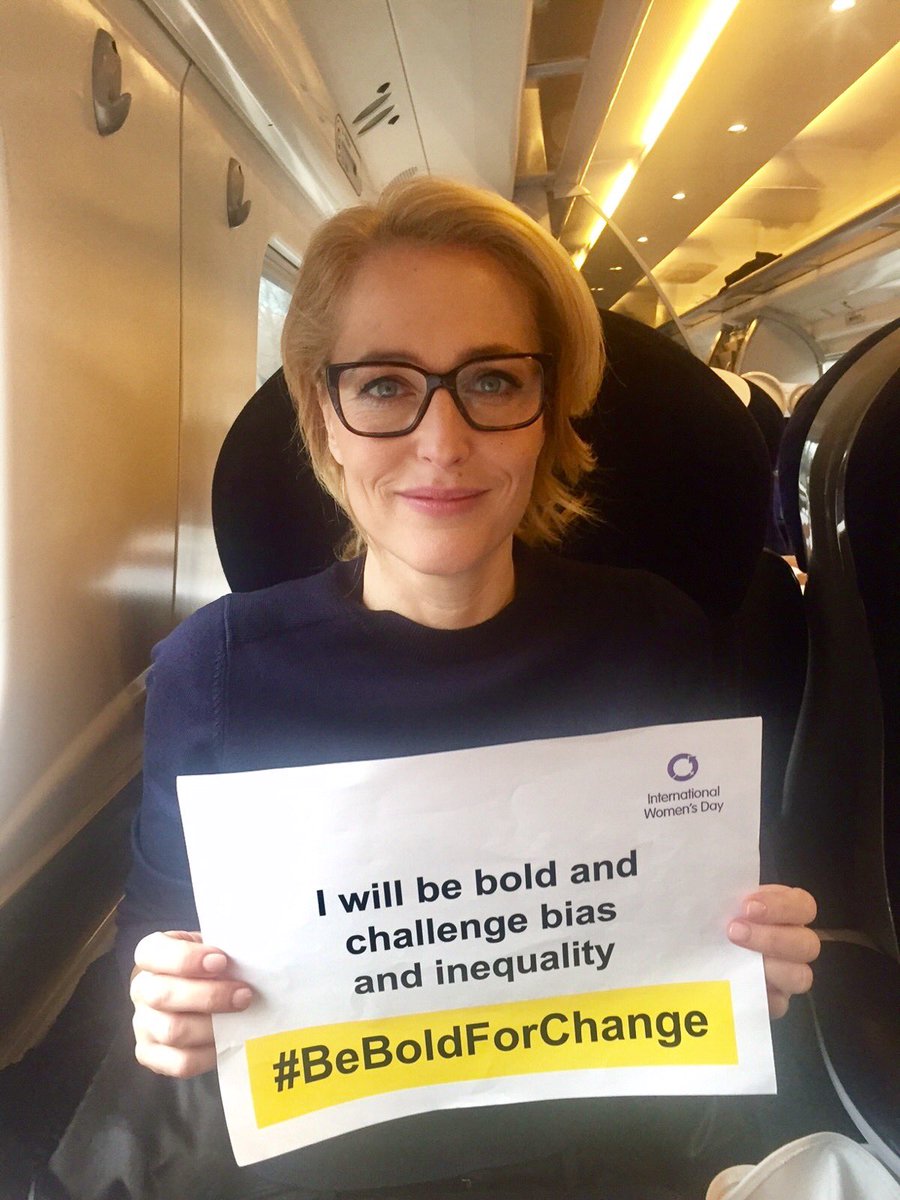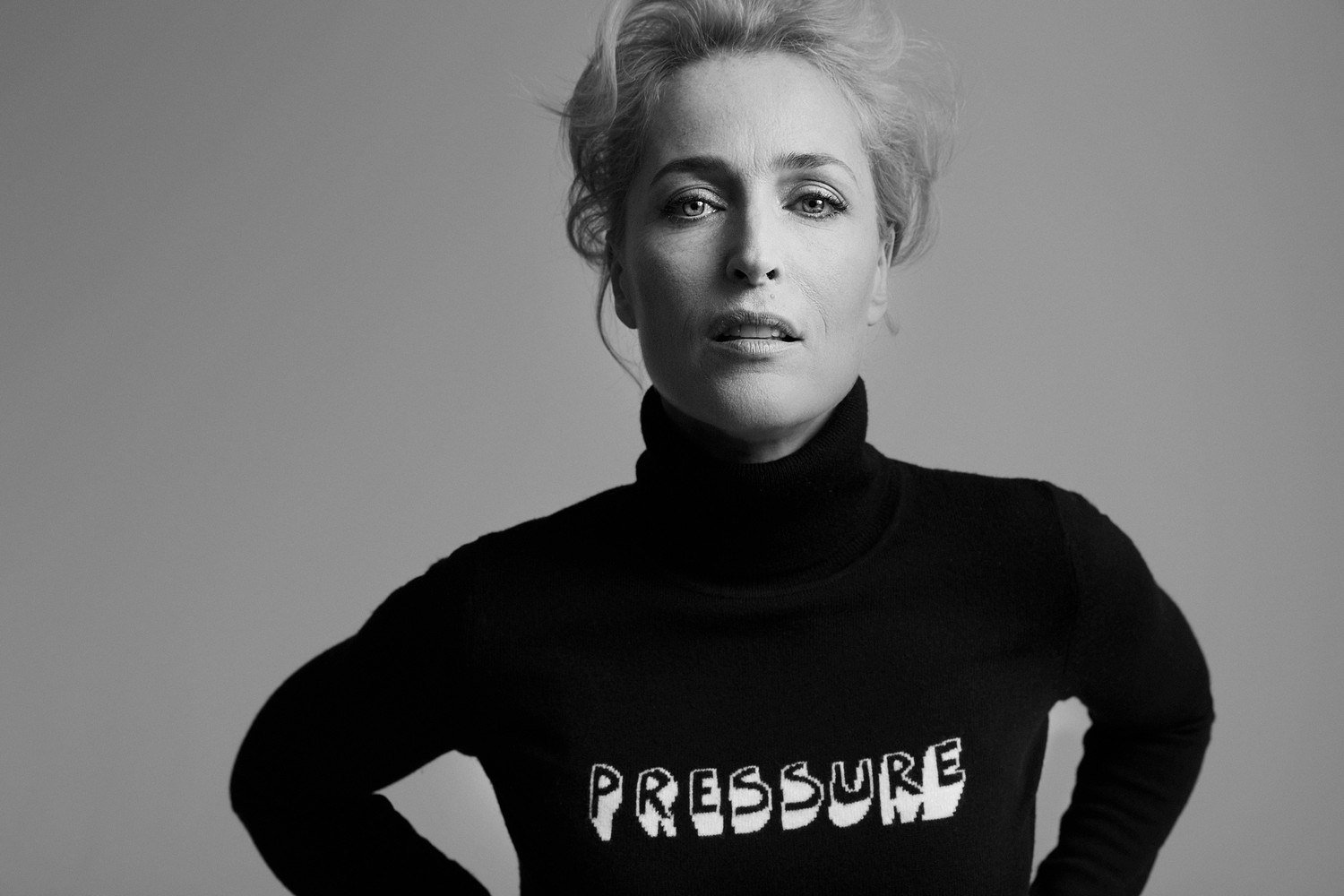 chrisfloydSomewhat of a treat to photograph this lady a couple of weeks ago. Gillian Anderson, London, 23 February 2017…/
M/U @mclipstick
Hair @benclockonego
Styling @jennifer.michalski.bray.style
Studio @whiterabbitshoreditch
Awesome Assistant @toriferenc
Join us for a Facebook Live chat on March 15 with actress Gillian Anderson and her co-author, Jennifer Nadel, as they discuss their new self-help book, We: A Manifesto for Women Everywhere, out March 7 from Atria.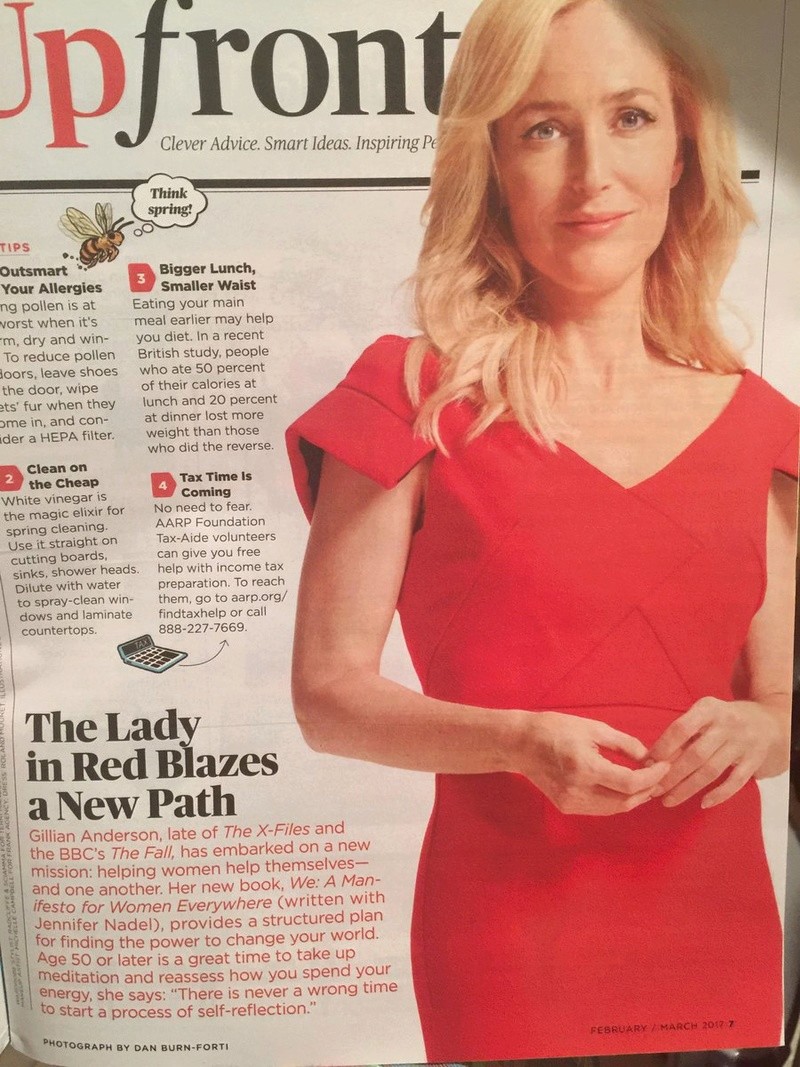 WHERE TO STAY Bed-hopping with Gillian Anderson
Viceroy L'Ermitage, Beverly Hills, California
'A lot of British actors stay here as it's discreet and understated. It doesn't have a rocking, trendy lobby, and the rooms are simple and Asian influenced. I like comfort, but not necessarily show-off comfort, and the place is lovely.' viceroyhotelsandresorts.com Doubles from about £410.
Culloden Estate and Spa, Northern Island
'I used to stay here when shooting The Fall. It's just outside Belfast and while there are a lot of great hotels in the city itself, at the end of a day filming something like that, I need to go somewhere calm. I've had the same room in the old part of the building for the past three years. Sometimes you can walk into a hotel room and everything feels wrong, but not at this place.' hastingshotels.com Doubles from £105.
Ranvas, Rajasthan, India
'Nagaur Fort is a beautiful, ancient landmark, and within that fort, right in the middle of it, is the Ranvas. It feels very, very special. I've been to southern India and Delhi, and once did a film in Kolkata, but this part of India was new to me – I loved it.' ranvasnagaur.com Doubles from about £200.
Hotel Montalembert, Paris
'This is a curious little spot. The bedrooms on the tip floor, with the vaulted ceilings and small balconies, are the ones to go for. It's right by Saint-Germain-des-Pres and close to the Musee d'Orsay and the Jardin du Luxembourg. But it's also very serene, which is what I really like about it.' hotelmontalembert-paris.com Doubles from about £200.
Club Villa, Bentota, Sri Lanka
'A train track runs through the middle of this place – right between the hotel and the beach – which is just wonderful. Whenever one of the old trains passes by I jump up and down in the pool with excitement. I have a house in Sri Lanka, so the island is a big part of my life. But I've stayed here many times because I find everything about the hotel incredibly soothing, from the painted clapboard colonial style to the beach at the bottom of the garden.' club-villa.com Doubles from about £180.
'Viceroy's House', starring Gillian Anderson, is in cinemas on 3 March.
Conde Nast Traveller March 2017
Red Smart Sessions: In Conversation With Gillian Anderson And Jennifer Nadel
In search of some life advice to kick-start your year ahead?
Then join Red and actress Gillian Anderson along with activist and writer Jennifer Nadel in the first of Red's Smart Sessions as they launch their new book We: A Manifesto For Women Everywhere, an empowering and provocative book that will change your life.
To celebrate the publication of the book, Red will be hosting an exclusive breakfast event at the elegant Bronte Restaurant, Trafalgar Square where the Red Cover star and journalist will discuss key themes from their new book along with leading a series of transformative exercises to improve your life.
Time: 8am – 9.30am
Date: Thursday 9th March
Where: Bronte Restaurant, 1-3 Strand, London, WC2N 5EJ
Price: £27.50 + Booking Fee
Tickets Include breakfast and a Red goodie bag
http://www.redonline.co.uk/red-women…smart-sessions
Women's March in London ( 21 January 2017)
Gillian is  OBE : Officer of the Order of the British Empire.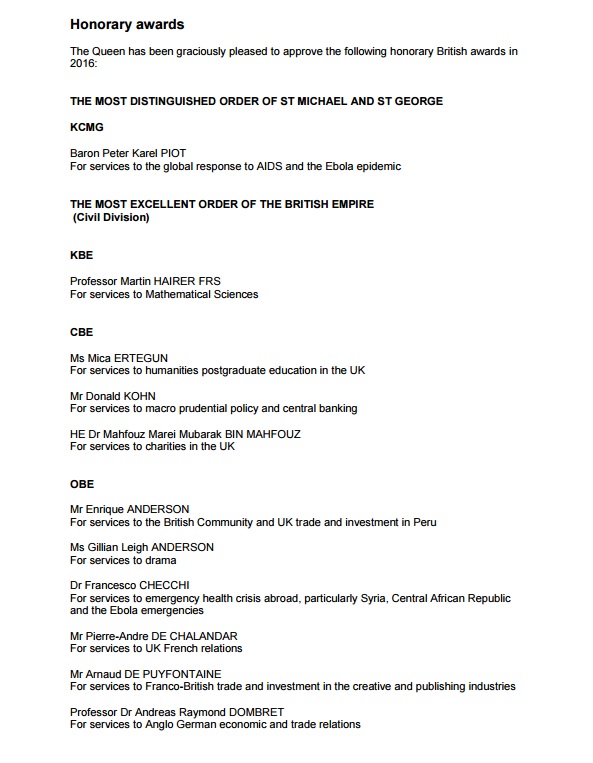 Gillian Anderson and Tom Odell at the Nordoff Robbins Carol Concert
http://linkis.com/franzi29.tumblr.com/3HQVl
Find all our Women of the World Festival event details @southbankcentre here! @WOWtweetUK #WOWLDN http://bit.ly/2hwVdV9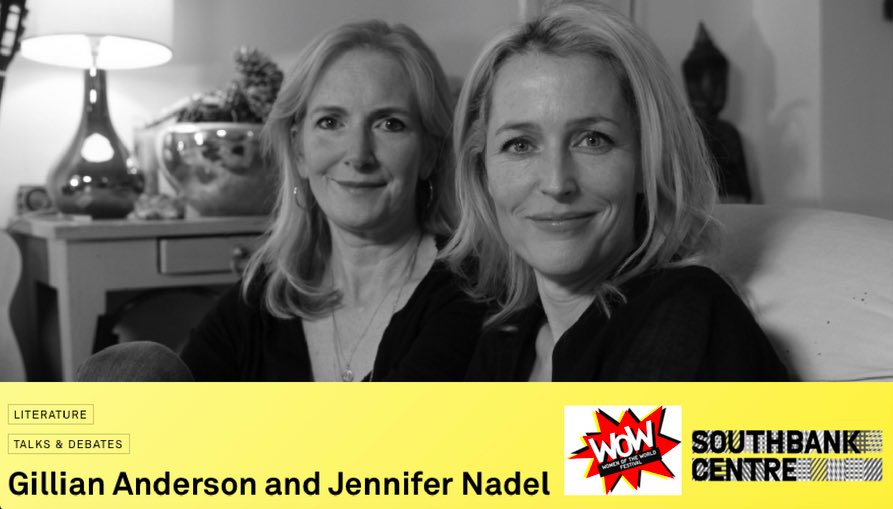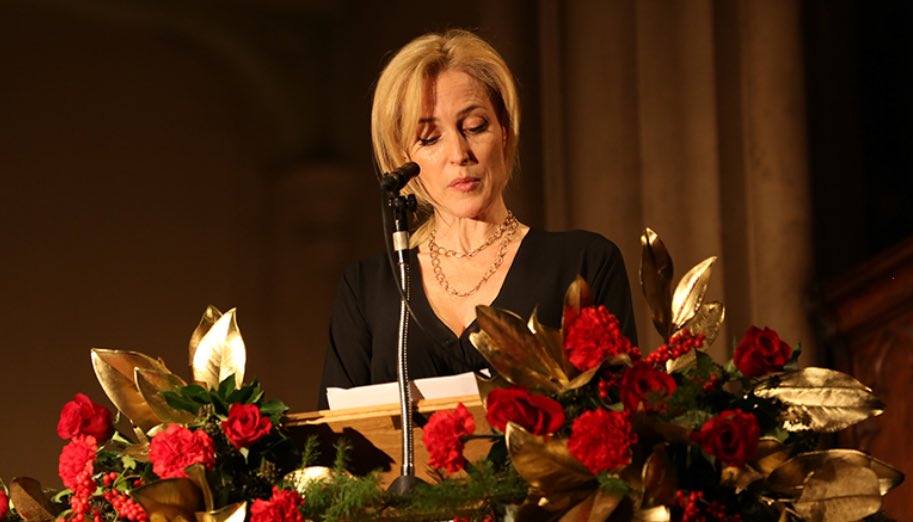 @NordoffRobbins1
.@GillianA reads #TSElliot The Journey of the Magi #carolservice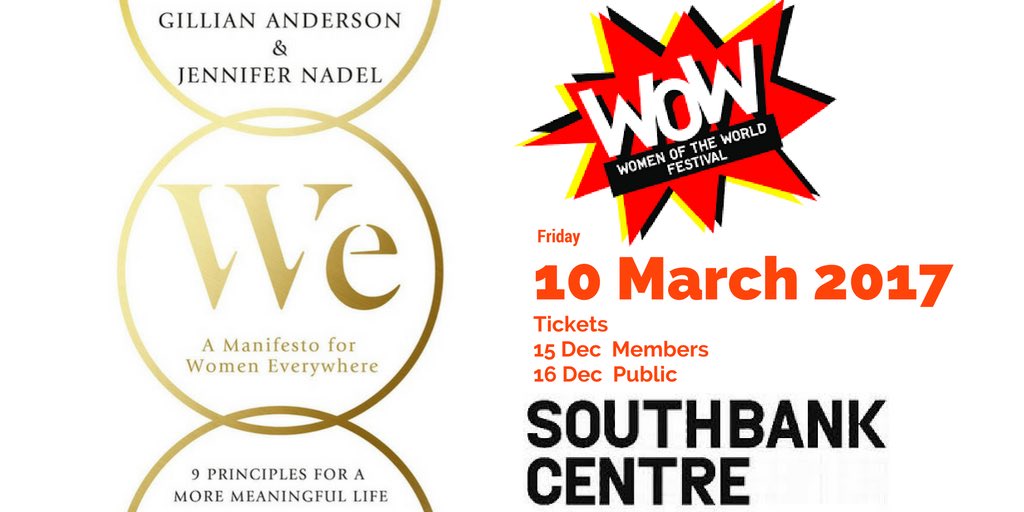 Gillian at British Airways Flying Start campaign in aid of Comic Relief (7 December 2016)
Tania Bryer interviews Gillian Anderson
Academy Circle with Gillian Anderson, Fortnum & Mason, November 2016 (Photo credit: BAFTA/Jonny Birch)
© BAFTA/Jonny Birch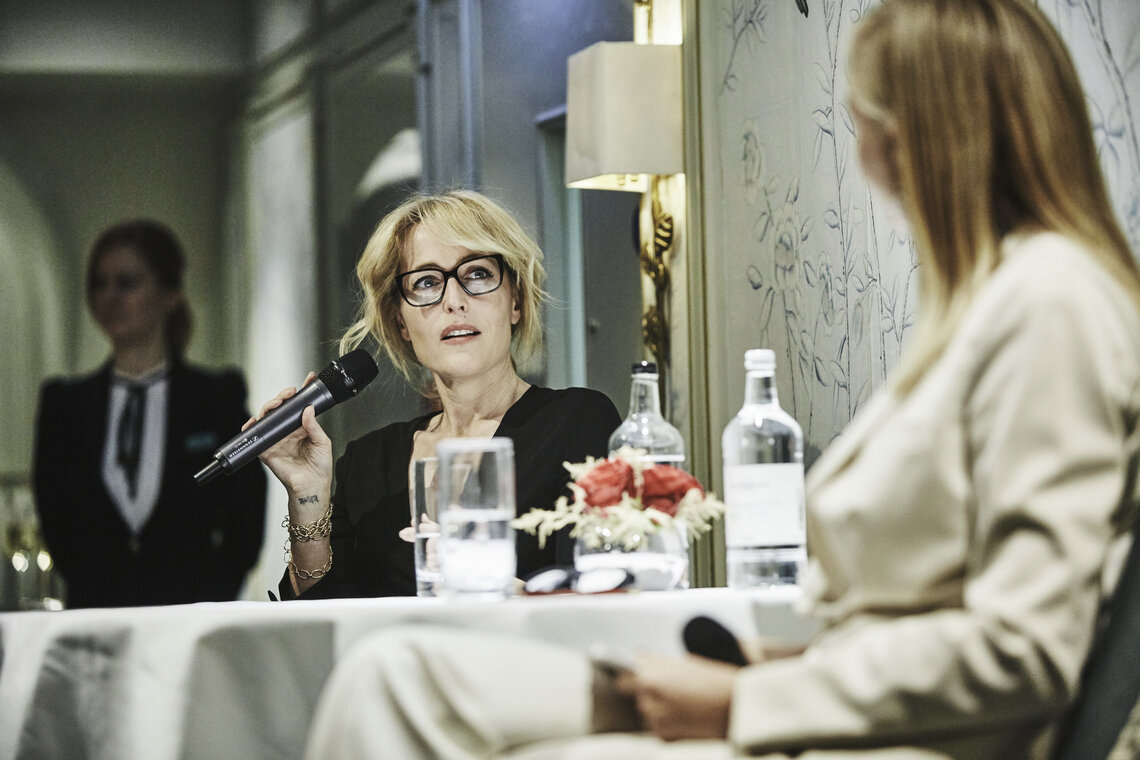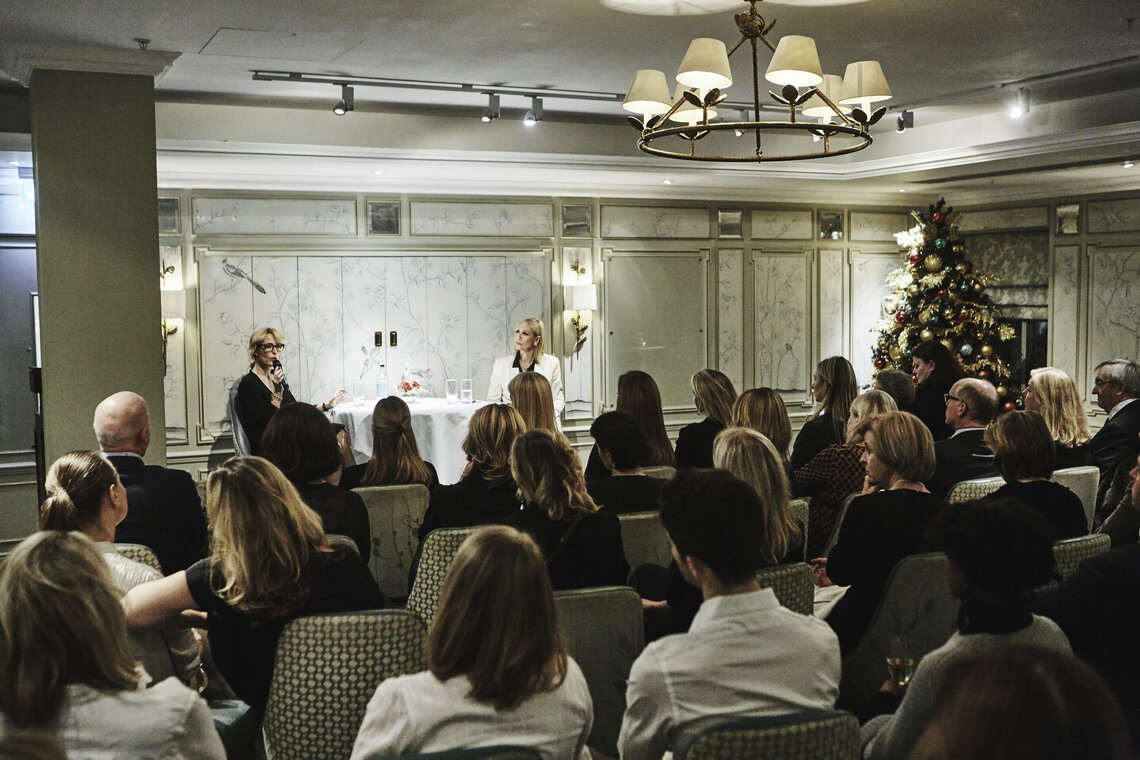 Gillian attends the Trust Women Conference in London, England, Nov. 30, 2016.
By David Downton
Gillian Anderson at the luncheon for her book "WE"
Amazing day last week… @DofE awards st James palace… Looking like a giant behind @GillianA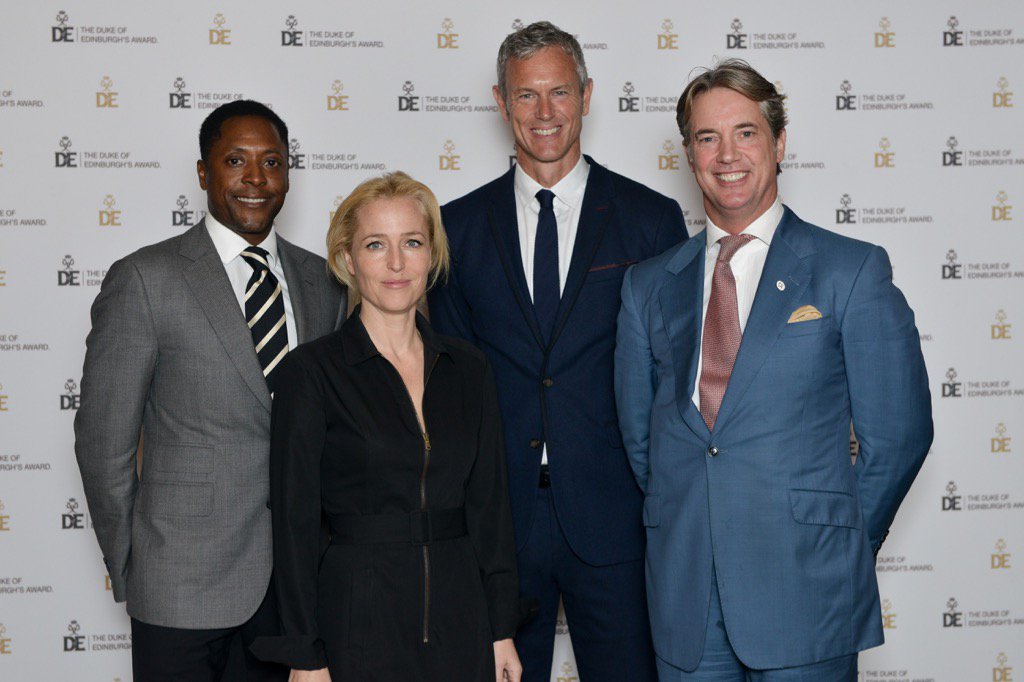 The Unicef Halloween Ball – London, October 13, 2016
Letters Live October 6th 2016
Gillian Anderson reading through her letters in the green room Letters live last week. By Philip Volkers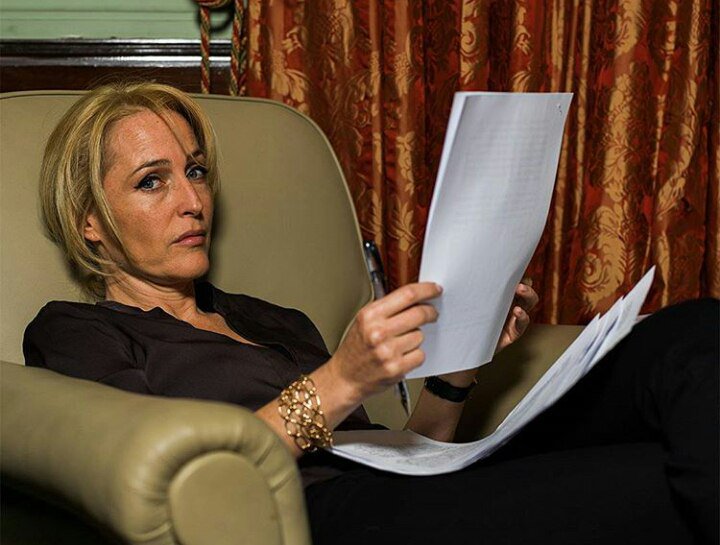 At the UK offices of Simon & Schuster Thursday 6 October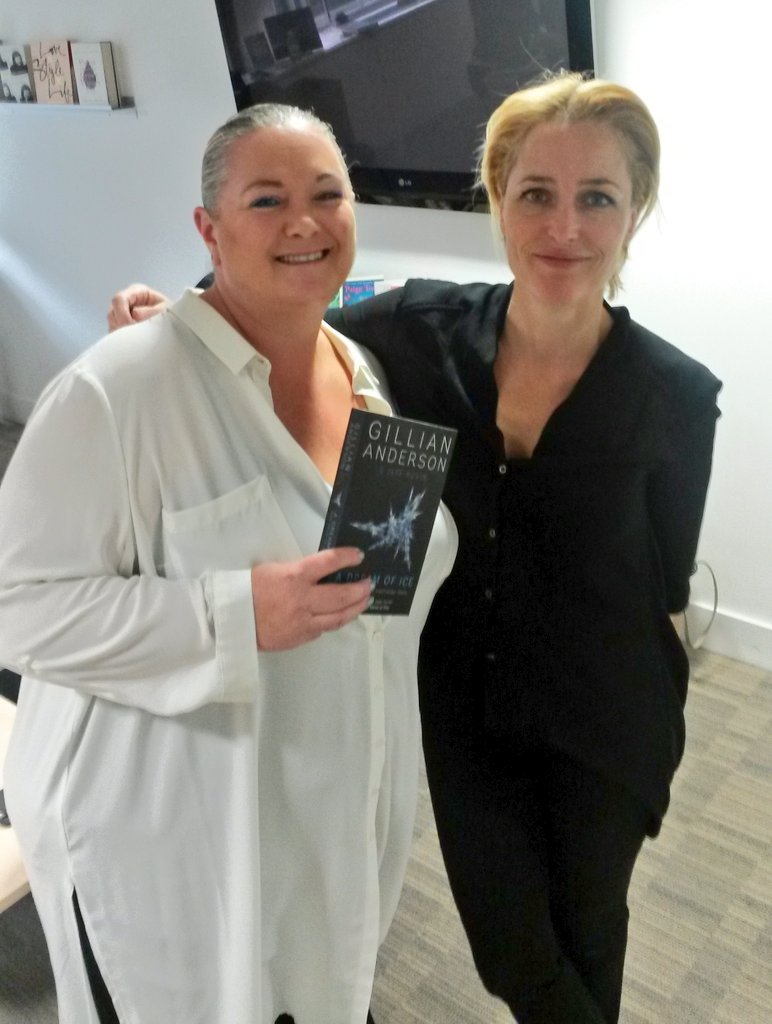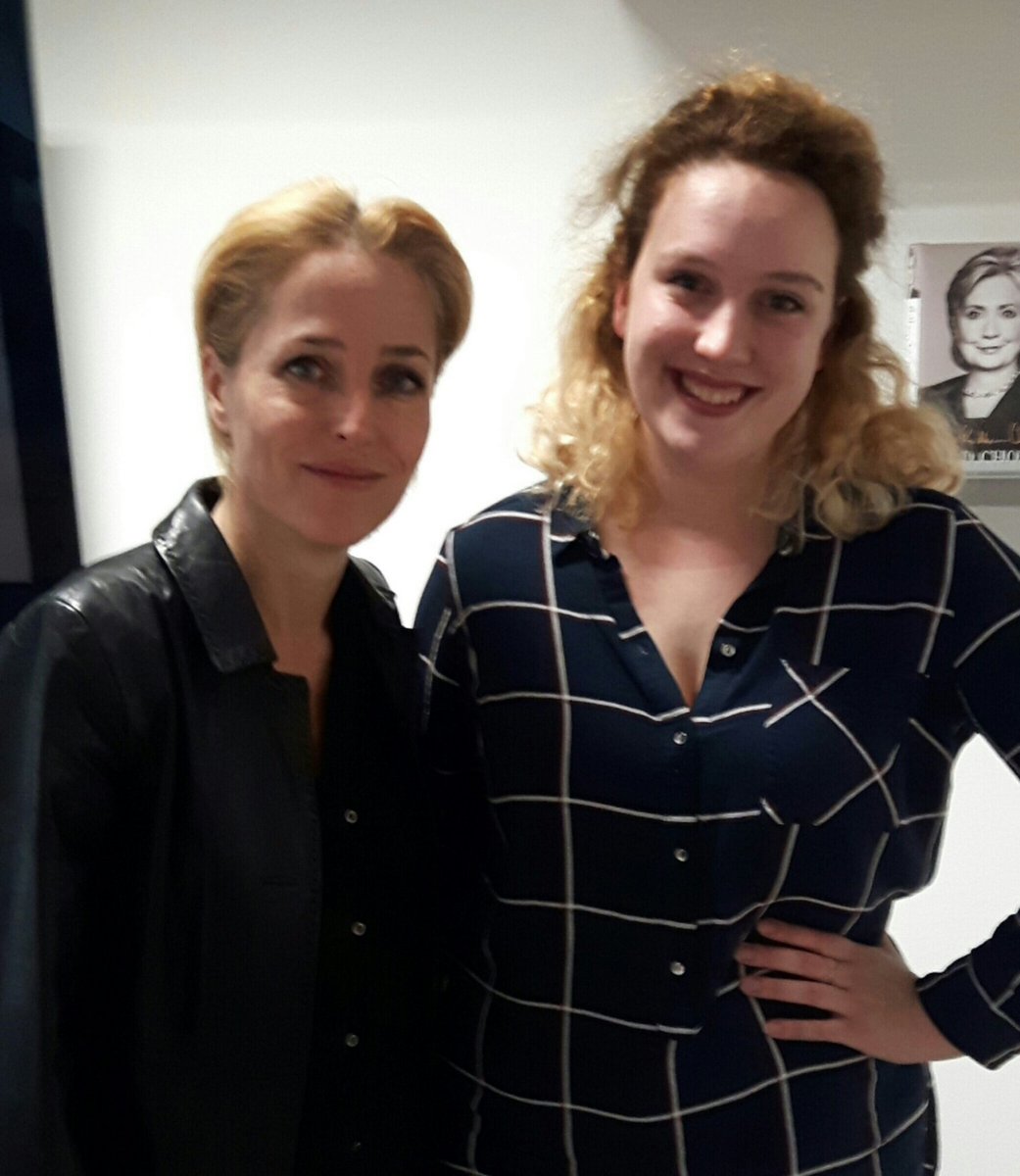 4th – 8th October 2016
Letters Live returns to London's iconic Freemasons' Hall, Oct 4th to 8th. Performers will include…
Gillian Anderson, Matt Berry, Sanjeev Bhaskar, John Bishop, Louise Brealey, Edith Bowman, Jarvis Cocker, Lily Cole, Julian Clary, Jamie Cullum, Sophie Dahl, Simon Day, Omid Djalili, Mariella Frostrup, Toby Jones, Miriam Margolyes, Michael Palin, Nicholas Parsons, Robert Rinder, Colin Salmon and Juliet Stevenson
Many more names are to be announced in due course. Tickets are on sale now.
Inspired by Shaun Usher's international best-selling Letters of Note series and Simon Garfield's To The Letter, Letters Live has moved audiences to both laughter and tears through a series of heartfelt, humorous and at times, heartbreaking letters, delivered by the most talented and acclaimed talent from the worlds of arts and culture. True to Letters Live tradition, each show's line up will remain a closely guarded secret until the curtain call, promising a unique and truly unforgettable evening of unearthed letters and dazzling performances.
The charities that Letters Live is supporting through this run of shows are Ministry of Stories, First Story and Help Refugees.
Jamie Byng, CEO of Canongate Books and a Director of Letters Live, added: "This third run of Letters Live shows to be held here in London looks set to be as memorable as anything we have ever done. The combination of great talent, remarkable letters, three important charities, packed houses and an amazing venue, should result in five unforgettable evenings that celebrate the humble letter and its immense power. And every night is unique."
http://letterslive.com/event/letters…-october-2016/
LOVED talking all things @radiohead & @TheFallTV with @shaunwkeaveny @BBC6Music!
BBC Radio Front Row Tuesday 27 september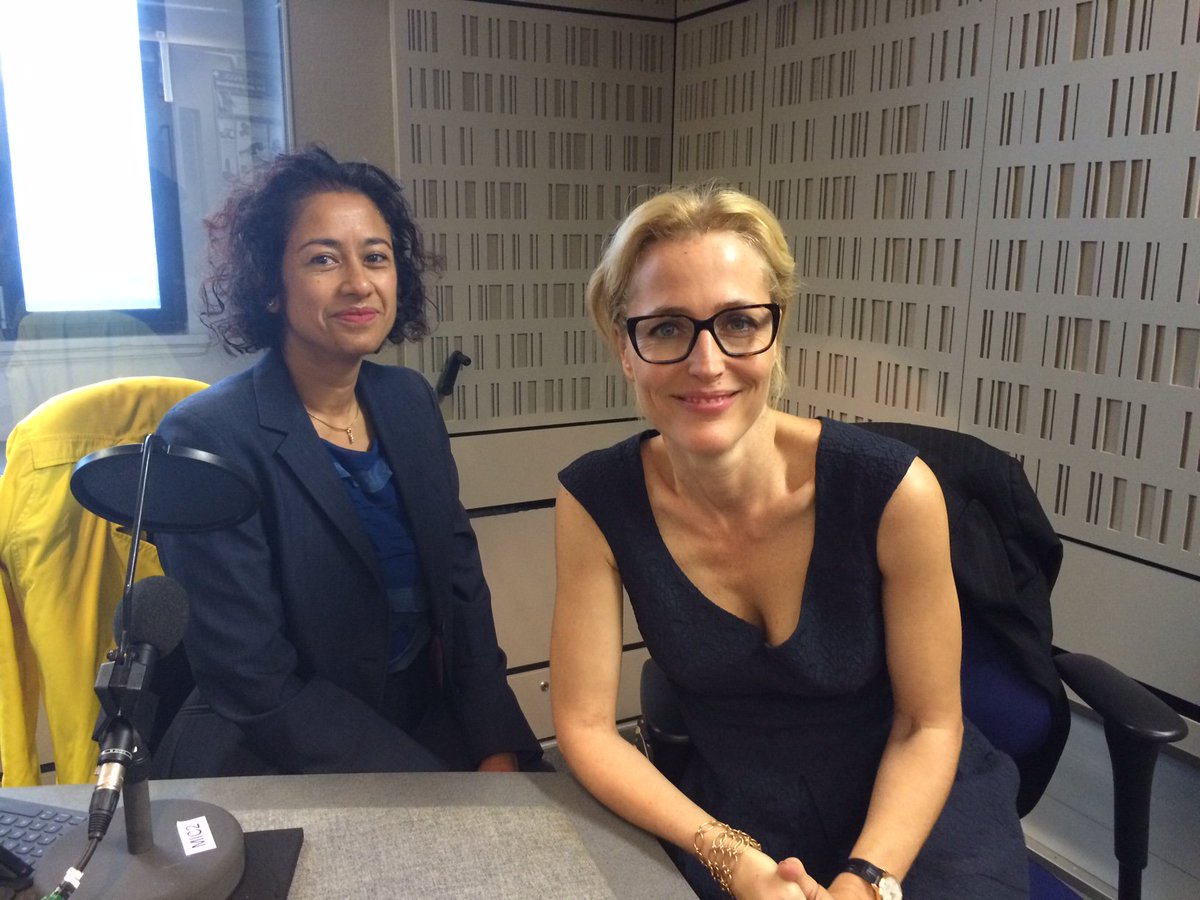 The Chris Evans Breakfast Show (Friday 16 September 2016)