Boogie Woogie (2010)
Rôle : Jean Maclestone, la femme malheureuse d'un acheteur d'art qui va se consoler dans les bras d'un jeune artiste.
Réalisateur : Duncan Ward
Scénariste : Danny Moynihan
Distribution : Alan Cumming (Dewey Dalamanatousis), Heather Graham (Beth Freemantle), Danny Huston (Art Spindle), Jack Huston (Jo Richards), Christopher Lee (Alfred Rhinegold), Joanna Lumley (Alfreda Rhinegold), Simon McBurney (Robert Freign), Charlotte Rampling (Emilie), Amanda Seyfried (Paige Oppenheimmer), Stellan Skarsgard (Bob Maclestone), Jamie Winstone (Elaine), Gemma Atkinson (Charlotte Bailey), Michael Culkin (le père de Beth), Meredith Ostrom (Joany), Alfie Allen (le photographe), Josephine de La Baume (la française)…
 
Trailer :
Promo :
Critiques :
Empire Online 2/5
The cast work hard, although some overdo it — unlike Gillian Anderson, highly amusing as the adulterous Skarsgård's toyboy-hunting wife.
TimeOut London 2/5
Anderson amuses as a scene-obsessed collector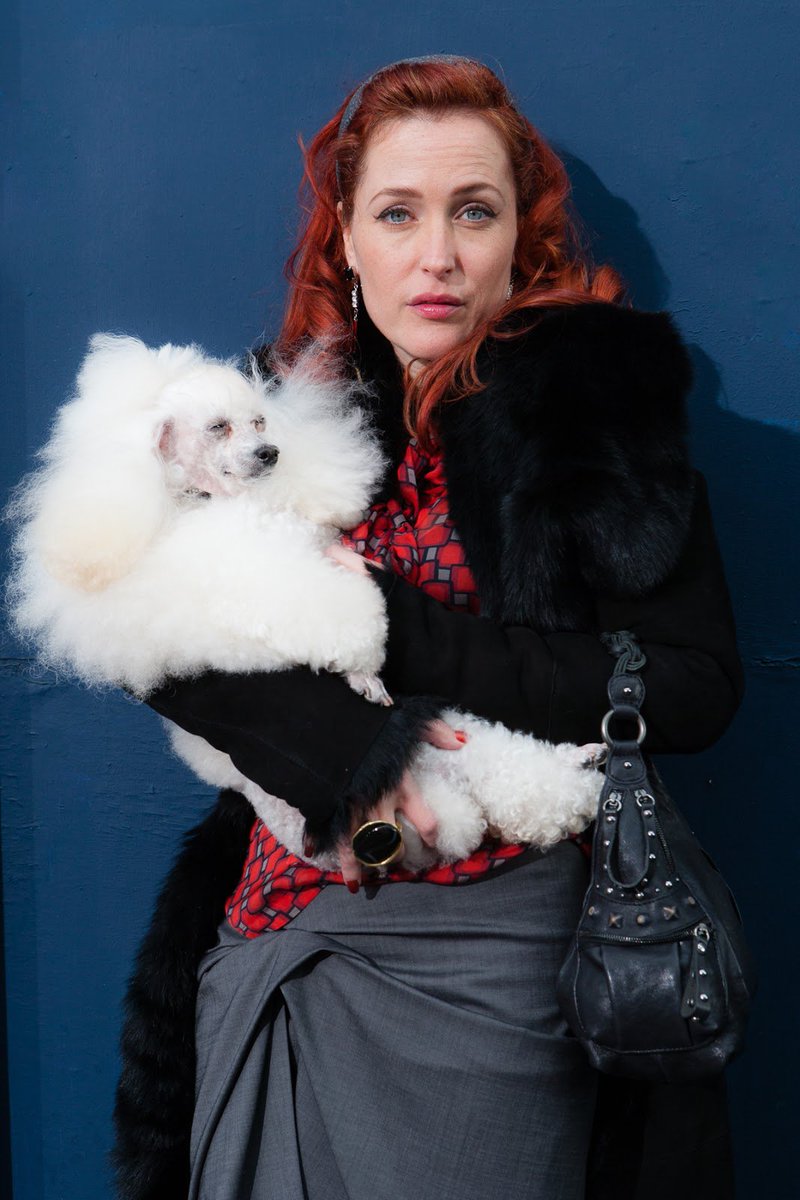 Independent 3/5
Gillian Anderson has her moments as a neurotic, upper-class gallery director

Contactmusic 3/5
Most enjoyable is Anderson's brassy drunk, a jumble of confidence and desperation who gives the film its heart.

Eye For Film 2/5
Other characters include Gillian Anderson – probably the next best thing in the film after Huston – as the spoilt, bored wife of Bob

10k Bullets
Gillian Anderson is quite good as the aging desperate to stay relevant socialite
Slant Magazine 2.5/4
Strong turns from Anderson (pitifully selfish) and Skarsgård (creepily salacious and miserable)
Movieline 6.5/10
And yet the strength of the cast — particularly Anderson, who has a grand, tremulous time playing an exquisitely ridiculous matriarch — carries the viewer along without too much complaint.


IFC
And some of these names even come through — Anderson somehow makes her wafer-thin character's cynical boredom alluring, and we're instantly reminded of what a crime it is that the actress works so infrequently.
The Hollywood Reporter
Performances are fine, with the intense Anderson and the enjoyably hammy Huston being the standouts of the large cast.
Media Decay
Gillian Anderson, who is married to Skarsgård's character also does a wonderful job here
Reverse Shot (INDIEWIRE.COM)
Gillian Anderson is a particular standout, exhibiting the same complex, luminous restraint that she brings to higher end projects like The House of Mirth and BBC's Bleak House. A scene where she discusses her impending divorce with a friend played by Charlotte Rampling, showing more emotion over the loss of a Brancusi she never even liked than the dissolution of her marriage, is like a momentary glimpse into a different, better film.
BRIANORNDORF.COM (DVDTALK.COM) B-
The cast is uniformly strong despite feeling around a few incomplete areas of storytelling. I especially enjoyed Anderson as Bob's flighty spouse, finding her sense of good judgment impaired while in the presence of a young artist on the rise.
The Movie Blog 6/10
Gillian Anderson deserves a nod here. After X-Files she just disappeared, but I would like to applaud her for refusing to age, and still having her sex appeal.
Backstage
Anderson is also amusing in a role far from "The X-Files"
People.com 2/5
I'm no expert on the art world, but this film led me to believe: (1) it's a cruel place and (2) everybody in it is sleeping with everybody else. Though Gillian Anderson is amusing as a loopy art connoisseur and men will be thrilled to see, well, quite a bit of Amanda Seyfried and Heather Graham, this tale of intertwined relationships can feel muddled and overly dark-think refrigerator-door display rather than museum-worthy masterpiece.
Box-office : 47 527 $