Room on the Broom (2012)
Room on the Broom nominated for Oscar !
It 's story about a kind witch who invites a surprising collection of animals to join her on her broom, much to the frustration of her cat. The gang ultimately saves the witch from a fearsome dragon, and in gratitude she rewards them with a magnificent new broom which has room for everyone.

Rôle : la sorcière/The witch (Kind hearted, enthusiastic (though a little absent-minded) Witch loves flying on her broomstick, inventing new potions and enjoying daily life with Cat.She has a wonderfully positive attitude, welcoming animals in need to join her on her broom, and providing them with the family they long for).
"How many hundreds of times had I read this book? "What an honour and so much fun to work with such talented animators and get to find the voice of The Witch."
Gillian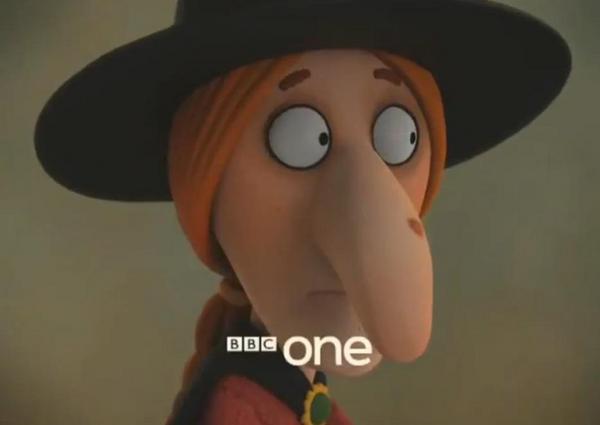 Réalisateur : Jan Lachauer, Max Lang (The Gruffalo)
Scénariste : Julia Donaldson
Distribution : Simon Pegg (le narrateur/ The narrator), Rob Brydon (le chat/the cat), Martin Clunes (le chien/the dog), Sally Hawkins (l'oiseau/the bird), David Walliams (la grenouille/the frog), Timothy Spall (le dragon/the dastardly dragon)
Official Website/Site officiel
Diffusions :
25th December
Ratings :
6, 09 millions sur BBC One
Awards :
2013 : ROYAL TELEVISION SOCIETY AWARDS : Children's Programme Award.
"Deceptively simple but with complex resonances, the jury described the winning programme as exceptionally rich, moving and powerful – a work of genius."
2013 : ANNECY FESTIVAL : The Cristal for best TV production
2013 : BAFTA for Children ANIMATION (bafta)
2014 : EMMY KIDS AWARD : Kids Animation